World Heritage Site Ninna-ji Temple
Temple Lodging - Omuro Kaikan
33 Omuro Ouchi, Ukyo Ward, Kyoto City, Kyoto Prefecture 616-8092
Phone. +81 (0)75-464-3664 FAX. +81 (0)75-464-3665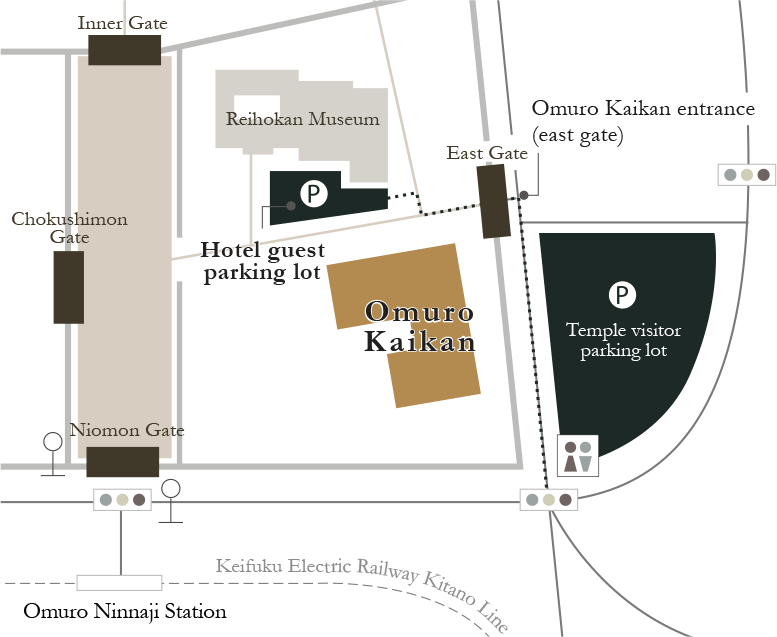 Parking guide
Arriving by car

Guests staying with us can use the "hotel guest parking lot" for free. (*Reservations are required. Enter from the east gate.
Parking is from 16:00 day of check-in to 12:00 on the day of check-out.) Ring us on the intercom if the east gate is closed.
Arriving by chartered bus

For large, mid-size, and microbuses please use the adjacent "temple visitor's parking lot".
*Parking is available for free for chartered buses with groups staying at Omuro Kaikan or eating at the restaurant, please contact us in advance about parking.
By Car
If your car has GPS, please search for "Omuro Kaikan" or this phone number "075-464-3664".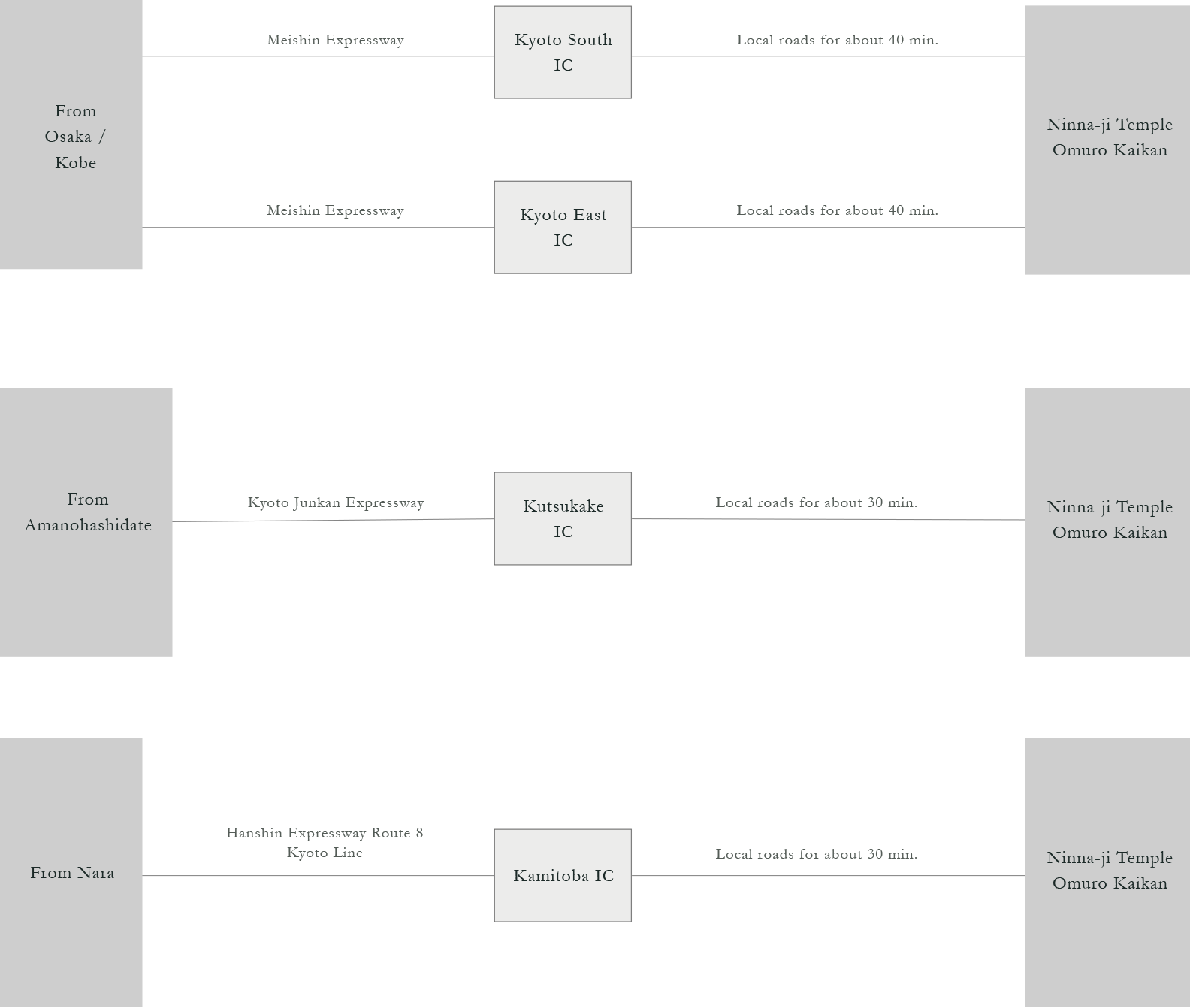 By Train
Using JR (Sagano Line)

When coming by Randen (Keifuku Electric Railway)